I am a wife, mom of 5 energetic boys, and a pharmacist of 15 years.  My passion for helping people with their health was not being fulfilled by conventional medicine.  I recently learned that teaching people how food can be their medicine was my true passion.  This drove my decision to become a Certified Health Coach.  When my family was hit hard with several cancer diagnoses, I decided to further my nutrition education.  In 2018, I became a Certified Holistic Cancer Coach through the Center for Advancement of Cancer Education. Giving families hope and seeing them transform their health with whole foods and lifestyle changes is the most satisfying work I've ever done!
Your health should be a main priority in your life and prevention is absolutely key.
I am proud to partner with Devine Healthcare in Ainsworth, NE in providing preventative care and screening. Thermography is a great tool to see physiological changes in the body. Thermographic imaging can see inflammation in your body through an infrared camera that detects heat patterns. Why is this important? When the body has illness, disease, or cancer- it usually starts as inflammation.
"With thermography as your regular screening tool, it's likely that you would have the opportunity to make adjustments to your diet, beliefs, and lifestyle to transform your cells before they become cancerous. Talk about true prevention."
— Christiane Northrup, M.D.
Full Body $395
Upper Body $295
Lower Body $200
Breasts $185
Region of Interest $185
Giving Hope To Every Cancer Patient
Did you know that God gave our bodies the innate ability to heal themselves? Our amazing immune system has the potential to fight cancer by actually inducing apoptosis (cancer cell death). We are able to create an environment where cancer cannot thrive and grow. The problem is our daily lifestyle oftentimes doesn't allow for that. Less than optimal nutrition, stress, and sedentary habits can all cause our immune systems to become weak. The beauty is, we have the ability to change those factors! My goal is to help you identify areas that need changed and provide solutions to do so!
"Winning the battle to cancer is about much more than eliminating the tumor; It is about healing your life."
-Greg Anderson, Author of Cancer: 30 Essential Things to Do
"The doctor of the future will give no medicine, but will interest his patient in the care
of the human frame, in diet and in the cause and prevention of disease."
-Thomas Edison, 1903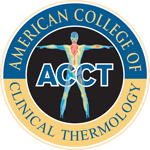 Thermography provides physiological screening that is non-invasive, pain-free and zero radiation.
Schedule your thermogram today. 
Early detection saves lives!
Health Coaching/
Cancer Coaching
I empower the patient to make healthy lifestyle choices that help them to become the best version of themselves!
Food Sensitivity, Mineral Balance,
& GI Stool Testing
This specialized testing will get you the answers needed for further evaluation and treatment.
"Pray as if everything is up to God.  Work as if everything is up to you."
Whole food nutrition is so important for our overall health. Consistency is key and sometimes our busy schedules make this difficult.  These whole food products provide the consistency we need and keep it simple.  I, along with many other health professionals, use these products myself based on their research in areas such as immune system function, gut health, heart health, dental health, DNA repair, inflammation, and oxidative stress.  Juice Plus bridges the gap between what we are eating and what we should be eating every single day.
I am proud to partner with Elizabeth Nelson, APRN, of Devine Healthcare in Ainsworth, NE.
Libs focuses on functional medicine and preventative care.